Our Firm
Howard Financial Group is a financial services company that focuses on strategies to grow its clients' retirement dollars while taking less risk. We specialize in protection of principle from stock market decline, providing a reasonable rate of return over time and keeping things simple and easy to understand for our clients.
We believe everyone should have someone in their corner who is committed to helping them make well-informed financial decisions, and we have helped thousands of clients achieve their goals.
Having served individuals and their families in Georgia, South Carolina and North Carolina since 2014, we offer expertise in retirement income strategies, annuities, life insurance, asset protection, tax minimization strategies and long-term care.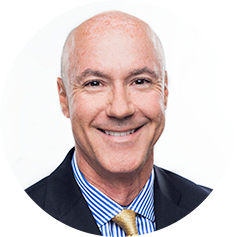 Mark Howard
Mark Howard, president of Howard Financial Group, has more than 25 years' experience in the insurance, wealth management and financial services industry. He provides guidance to clients and their professional advisors on insurance, college planning, estate planning, wealth management, multigenerational asset allocation and individual retirement planning.
Mark began his career in 1992 in Atlanta with an international investment firm, where he was national vice president. Shortly after, his father suddenly became ill and passed away. Mark saw firsthand how financially devastating his father's death was on his family, and he gained a newfound dedication to helping others understand the importance of proper financial planning.
A graduate of The University of Georgia with a Bachelor of Arts degree in speech and interpersonal communications with an emphasis on business, Mark later completed his post graduate work from the International School of Banking and Commercial Lending at Vanderbilt University.
With clients that include many recognizable names from the world of sports, entertainment and politics, Mark holds his life, annuities, health, accident, long-term care and sickness licenses in Georgia, South Carolina and North Carolina. He is also a member of the National Association of Insurance and Financial Advisors (NAIFA).
Mark has shared his financial industry expertise with a number of news outlets throughout the years, including The Wall Street Journal, The Atlanta Journal-Constitution, Atlanta Business Chronicle, Barron's Magazine, South Magazine, AM 750 WSB, AM 1290 WTKS and Savannah Morning News.
A believer in the importance of giving back to his community, Mark has served on a number of local boards, including SAFE Shelter for Domestic Violence Services, Savannah Technical College Foundation, The Savannah Downtown Business Association and Calvary Day School. He has also volunteered his time and efforts to local fundraisers, helping raise more than $2.5 million for Memorial Health University Medical Center and more than $500,000 for Calvary Day School and SAFE Shelter for Domestic Violence.
A native of Savannah, Georgia, where he still resides, Mark attended The Savannah Country Day School where he was the president of his senior class, vice president of the honor council, captain of the football and track teams, and on the basketball and swimming teams.
In his spare time, Mark enjoys running, swimming, boating, reading, music and being a proud father to his two wonderful children: his daughter, Haley, a student at SCAD, and his son Ross, a student at Armstrong State University.
---
To schedule a time to discuss your financial future and the possible role of insurance or investments in your financial strategy, contact us at mark@howardfinancialgroup.com or call us at 912.429.7271 today!
We are an independent financial services firm helping individuals create retirement strategies using a variety of insurance products to custom suit their needs and objectives.