Our Firm
Howard Financial Group is a financial services company that focuses on strategies to grow its clients' retirement dollars while taking less risk. We specialize in protection of principle from stock market decline, providing a reasonable rate of return, and keeping things simple and easy to understand for our clients.
We believe everyone should have someone in their corner who is committed to helping them make well-informed financial decisions, and we have helped thousands of clients achieve their retirement goals.
We serve individuals and their families across the country and offer expertise in retirement income strategies, annuities, life insurance, asset protection, tax minimization strategies and estate and legacy planning.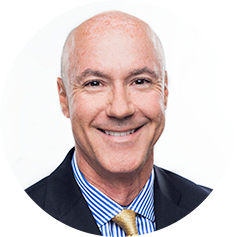 Mark Howard
Mark Howard is President of Howard Financial Group and has more than 27 years' experience in the insurance, wealth management and financial services industry. He provides guidance to clients and their professional advisors on insurance, college planning, estate planning, wealth management, multigenerational asset allocation and individual retirement planning.
Mark began his career in 1992 in Atlanta with an international investment firm, where he served as the National Vice President. Soon after, his father suddenly became ill and passed away. Mark experienced firsthand how financially devastating his father's death was on his family, and he gained a newfound dedication to helping others understand the importance of proper financial planning and asset protection.
A native of Savannah where he currently resides, Mark graduated from The Savannah Country Day School where he was President of his Senior Class, Vice President of The Honor Council, a Captain of the football and track teams, and a 4 sport athlete. Mark is a graduate of The University of Georgia also completed post graduate work at Vanderbilt University.
With clients that include many recognizable names from the world of sports, entertainment and politics, as well as from all walks of life, Mark is a member of the National Association of Insurance and Financial Advisors (NAIFA), The National Ethics Association, The 200 Club, and The Savannah Chamber of Commerce.
Mark has shared his financial industry expertise with a number of news outlets throughout the years including The Wall Street Journal, The Atlanta Journal-Constitution, Atlanta Business Chronicle, Barron's Magazine, South Magazine, AM 750 WSB, AM 1290 WTKS and The Savannah Morning News.
Mark believes in giving back to the community and has served on a number of local boards, including SAFE Shelter for Domestic Violence Services, Savannah Technical College Foundation, The Savannah Downtown Business Association and Calvary Day School. Mark frequently volunteers his time and efforts to local fundraisers, helping raise millions of dollars for entities such as Memorial Health Medical Center and SAFE Shelter for Domestic Violence.

Mark hosts a popular weekly radio show each Saturday morning at 9:00 AM on WTKS NewsTalk Radio Savannah (FM 97.7 and AM 1290) called "The Retirement Huddle" where he discusses current events and their impact on planning the perfect retirement.
In his spare time, Mark enjoys spending time with his wife Dee, running, swimming, boating, reading, music and being a proud father to his two wonderful children.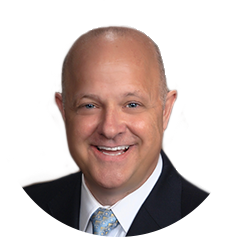 Tom King
Senior Advisor
Tom King brings with him almost three decades of extensive experience in finance services. His advice is built around two simple rules; it is much easier to achieve your financial goals if you keep more of what you earned, and putting all your eggs in one basket isn't a bad idea as long as you have a tight grip on the basket. Tom's clients are guided in advanced tax, insurance, risk management and asset protection strategies as well as conservative investment strategies that reduce risk and increase returns. All advice is client-centered and based on the needs of each individual client. Tom is a graduate of California State University of Sacramento with a Bachelor of Science in Business Administration. Tom has also taken roles to help numerous companies reorganize, grow, and achieve their goals.
Tom has a wonderful wife and four children that make him proud every day.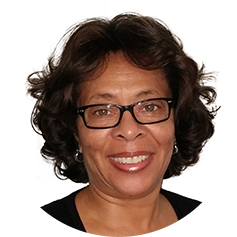 Carol Hayes
Client Relations and Marketing Coordinator
Carol joined Howard Financial Group in early 2018, following her retirement from teaching. As the client relations coordinator, she focuses on building and maintaining lasting client relationships while overseeing all marketing and public relations activities for the firm.
She met Mark several years ago when she and her husband became clients. Carol believes that her perspective as a client allows her to understand what potential and existing clients might be looking for in a financial professional relationship.
Carol and her husband have two grown children, a son-in-law, and two grandchildren. Away from the office, she's an avid reader, loves early morning walks, and baking.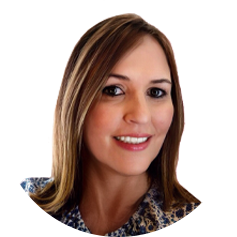 Sherrie Moss
Financial Coordinator
Sherrie joined Howard Financial Group in September 2019. She is responsible for new clients' processing and works to facilitate a close relationship with them while handling administrative changes.
She has over 25 years in the financial industry encompassing bookkeeping and payroll and provides these services for the firm.
Sherrie resides on Tybee Island with her beloved chihuahua "Sassy". Outside of the office she loves walking on the beach, watching the sun rise over the ocean waves, and spending time with family. She has three grown children and a granddaughter, her Gifts from God.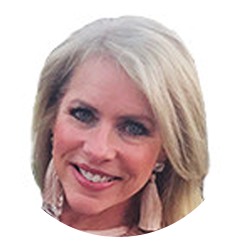 Deanne Howard
Events Coordinator
Deanne has been with Howard Financial Group for four years and is responsible for organizing and scheduling all events.
She graduated from University of Georgia with a degree in Interior Design and practiced in her field for many years in Atlanta.
Deanne has three amazing daughters and one energetic fur baby. She loves to run, design, and cook.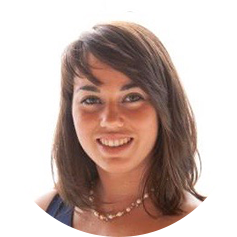 Haley Collins
Administrative Support
Haley began working with Howard Financial Group in 2016. Haley assists the company in many capacities such as client outreach events, workshops, seminars, and social media.
A graduate of the Savannah College of Art and Design with a BFA in Painting, Haley is a successful local artist. She resides in Savannah with her husband, Brent and their cat Binx. In addition to drawing and painting, Haley enjoys the outdoors, rescuing animals, reading, and traveling.
---
To schedule a time to discuss your financial future and the possible role of insurance or investments in your financial strategy, contact us at mark@howardfinancialgroup.com or call us at 912.777.6944 today!
We are an independent financial services firm helping individuals create retirement strategies using a variety of insurance and financial products to custom suit their needs and objectives.